Ausstellung von Anna-Katariina Hollmerus in Oslo heute eröffnet
Hier ein Auszug aus der Einladung:
"Someone to play with" – is the title of the
Anna-Katariina Hollmèrus
`& Gro Hernes` exhibition. It refers to the method of collaboration, play.
Exploring artwork as individual beings in a group through playful communication. Meeting. Playing. Positioning artwork next to each other, looking and listening to the dialogue and narrative that arises.
The artworks have been produced independently. The selection that forms the exhibition is based on the exchange that happens in the meeting.
Anna-Katariina
Hollmerus is playing as a free Artist in the Field of Visual Arts, Installation, Objects and Music since 1989. "Playing and playfulness is the absentee of the mind, Open Space and Meditation. Playing Leads US into a Space without Time, Limits and thoughts. There, in this Place, Creation is Born. Coming in contact with the unseen and unknown and making it visible. Travelling between inner and outer World, as much up as down. Playing definitely brings US on the path of joy.! "in this exhibition, Gro became a fellow traveller.  Letting our paintings Play with each other created so much joy in US and our paintings …and it is so powerful to Share joy…. In exhibition with others. In her Art work, a k., is playing with different Materials such as roots, feathers, wachs, fur, Wood, birch Rinde and medias. Mostly found in nature or "objects trouve". Nature is her source.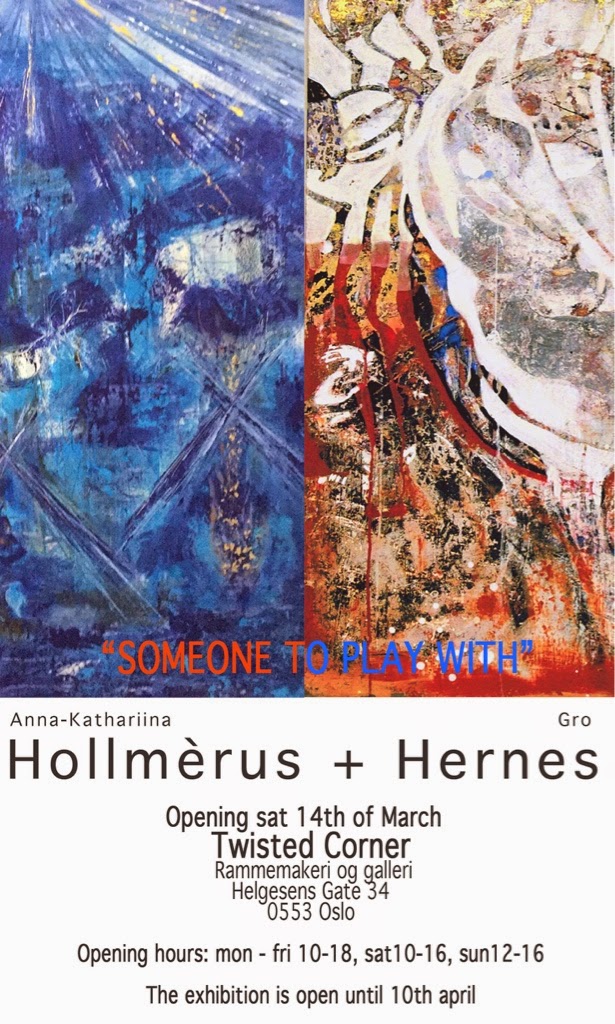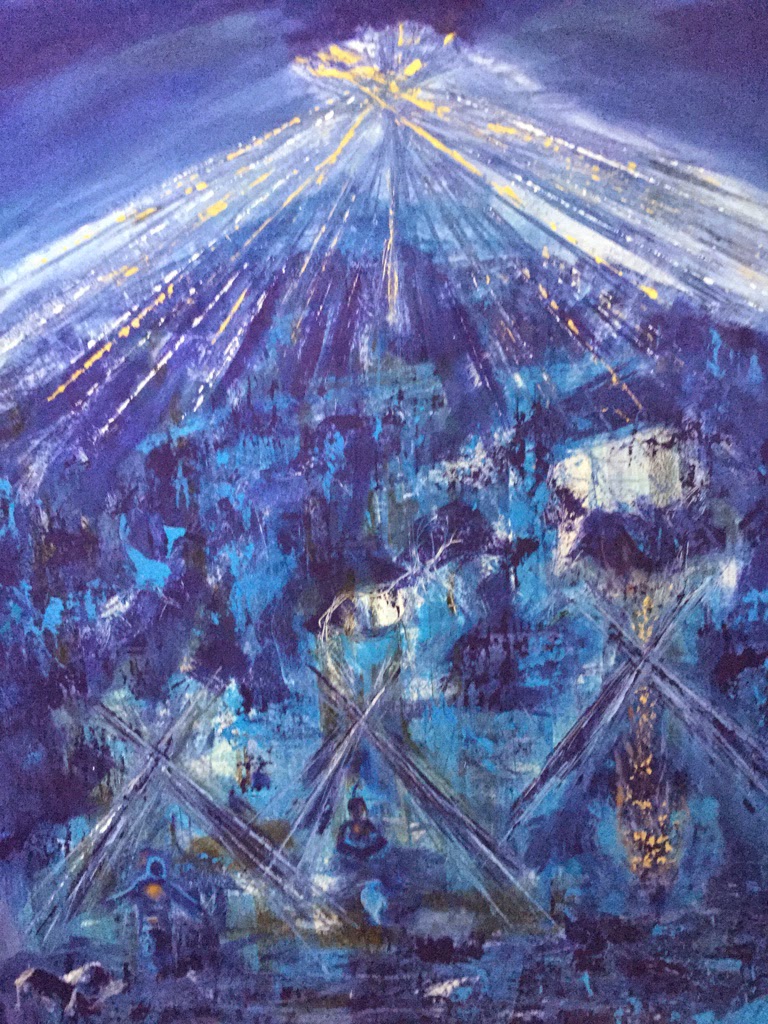 inner Dream. De innerste drömmebildene (2,00 m x 1,20 m)